I was so dead set on enjoying and making the most of my study abroad experience that I was doing my best to avoid any 'homesickness' or looking back to what I have left. I am determined to live in the moment here by focusing on what I have now whilst also looking forward to what I may have when I return home. That being said there are a few familiarities and comforts that I do indeed miss (alongside the obvious friends and family of course!).
Supermarkets
In Sweden, I am enjoying some fine delicacies such as köttbullar (or meatballs if you wish) and kanelbulle that have been lining my stomach for many months now! But the variety of shops compared to the UK is much fewer here. And of course, the prices of food and groceries alike, are significantly higher here. I miss walking into Aldi on my way home after sport training and buying copious packets of 27p 'knock-off' jaffa cakes to see me through the week. In Sweden, there aren't many variations of the same product I feel, but I know if I walked into an Aldi or an Asda for instance, I would be surrounded by a range of just the Mcvities brand!
Food
There seems to be a running theme here… I like my food. Takeouts and restaurants are one of the biggest things that I miss. I like trying new things but I also like my familiarity as I know what I am getting from a place I've eaten before. From my local Chinese takeaway to Wetherspoons to my roast dinner. Oh gosh, I miss the comfort of my 'Sunday dinner' which was any day but Sunday (cheaper of course!). Nowadays, I am stuck 'butchering' chicken in the oven and serving up some frozen vegetables as a very questionable dinner. I know for sure, I will be stuffing my face with mixed grills and carveries when I get back. But also takeaways, as I haven't eaten a single one in many months now.

Sport
I think it is safe to say a whole lot of us are missing sport right now. It is safe to say that I was enjoying going to Swedish football matches and playing badminton twice a week before things changed. What made me excited for the weekends is knowing that I could tune in to Aston Villa matches back home and scream away at my laptop like I was there. It was very comforting. Every time I saw a home match on I wished I could just transport back for those brief 90 minutes, be sat in my seat and wait for the stress to begin. I was also looking forward to the cricket season starting because I could watch some online and then dive straight into my summer of cricket once I fly back home. For now, though I must make do with Belarusian football and Taiwanese cricket on weekends!
British TV
This is one thing that I can kind of control thankfully. I may not get access to BBC iPlayer, ITV Player or 4OD out here and Netflix SE may not have the best and up to date content but it has plenty of great shows! I cannot count the number of shows I have been binging over these few months but I also like the comfort of British humour. I have been rewatching classics British comedies such as IT Crowd (which my flatmates have absolutely loved) and The Inbetweeners when I need a guaranteed laugh! Also luckily Netflix SE provides both seasons of Sunderland 'Til I Die which I have watched in recent weeks. This combines my love of sport and English television which is very comforting. Nowadays I am watching After Life starring Ricky Gervais.
British music
The wonders of travelling and sharing spaces with international people bring a vast range of cultural and musical differences. It is interesting getting to know what music other people like and how far the interest of 'British music' or certain artists travels around the world. In recent weeks I have made my British playlist (https://open.spotify.com/playlist/1ru05UlaiXoVWFhlewufrj) just to remind myself of the many talented – mainly alternative rock bands that exist/ed. Sadly I haven't had as much contact with Swedes as I expected, so my knowledge of Swedish artists and groups does not go much further than Abba. Thankfully I have picked out a few random songs from my dance classes that I was adding as part of a Nordic playlist that needs some more work from me (https://open.spotify.com/playlist/40rWBY4ri2iVhApWq4oi5b). Therefore, I am stuck with my very English music that probably not many people know of here.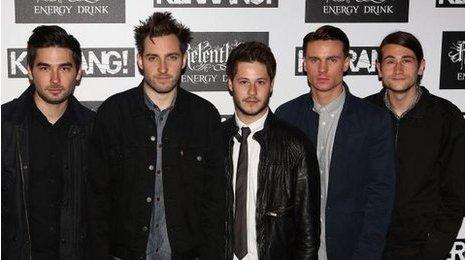 Inexpensive
I am perplexed at how expensive things are in Sweden after being quite luckily with cheaper products, food etc in England. Things such as alcohol, potatoes, paracetamol, bowling and BREAD. Yes, quite possibly the strangest shopping list you've ever seen? But my oh my, bread… It perhaps has more of a flavour over here but the cost is insane! Gone are the days of finding a reduced Warburtons loaf in Co-op and sticking it in the freezer!
I have some questions for my readers. What do you miss when you are out of your home country? How do you deal with this?